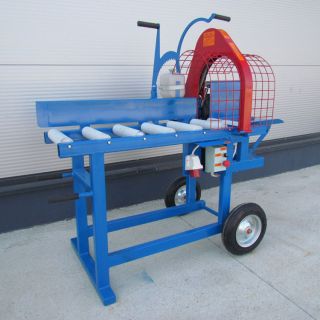 The machine for cutting logs is designed to help you cut the logs to a size suitable for your fireplace or furnace.
The cutting is effected by the means of a saw chain and bar.
The cut log is shifted to a platform that will tilt until the log falls to ground.